AN OVERLAY OF VALUES IN RELIGIOUS SCHOOL
The Religious School is proud to highlight an important element of our program. Jewish values will be part of each student's course of study as an overlay of values on top of the grade level curriculum. This theme will show the power of mitzvot (commandment) and present our students with the reasons for Tikkun Olam (repairing the world). Judaism values each individual as an ongoing partner with God in creating the world, and each of us must live our lives as if we are responsible for making the world a better place. Each grade level will focus on a specific Mitzvah of Tikkun Olam throughout the year.
We want what our students learn, in Religious School, to be relevant in their lives. We want them to understand the lessons of Judaism as important, valuable tools in living a better life. We are committed to character education. Our school mission includes teaching, inspiring, and modeling Jewish values. We teach that each of us has the opportunity to improve the world through our words and actions.
We will use Tikkun Olam, repairing the world, to teach values that are important to our students, in their various grade levels, and in ways that are age appropriate. Our students are not only going to learn about the importance of the principle of Tikkun Olam, they will actively, and on a regular basis, experience mitzvah magic by participating in activities related to the theme of the mitzvah taught.
In addition, each class will collect "tzedakah" (literally refers to doing the right thing, but in this case, refers to the collection of money) each time they meet, and the funds collected will be distributed to organizations, whose mission is helping make the world a better place, in the specific area of the grade level's mitzvah (literally commandment, but in this case, referring to the value they are studying).
Here is the list of Mitzvot we will explore in the various grades:
Kindergarten – Welcoming Guests
Grade 1 – Caring for Animals
Grade 2 – Caring for the Environment
Grade 3 – Respect for Differences
Grade 4 – Feeding the Hungry
Grade 5 – Respect for the Elderly
Grade 6 – Love of Israel and Caring for the Stranger
Grades 7 and 8 – B'nai Mitzvah projects and once a month activities designed to make the world a better place
Grades 9-12 – Students are involved in ongoing teen philanthropy and social action activities.
By taking on these mitzvot (commandments) our students are demonstrating the Jewish way of looking at the world. They relate to all areas of life, the practice of rituals, our relationship to God, our responsibility to family, neighbors, the environment, animals, and the world.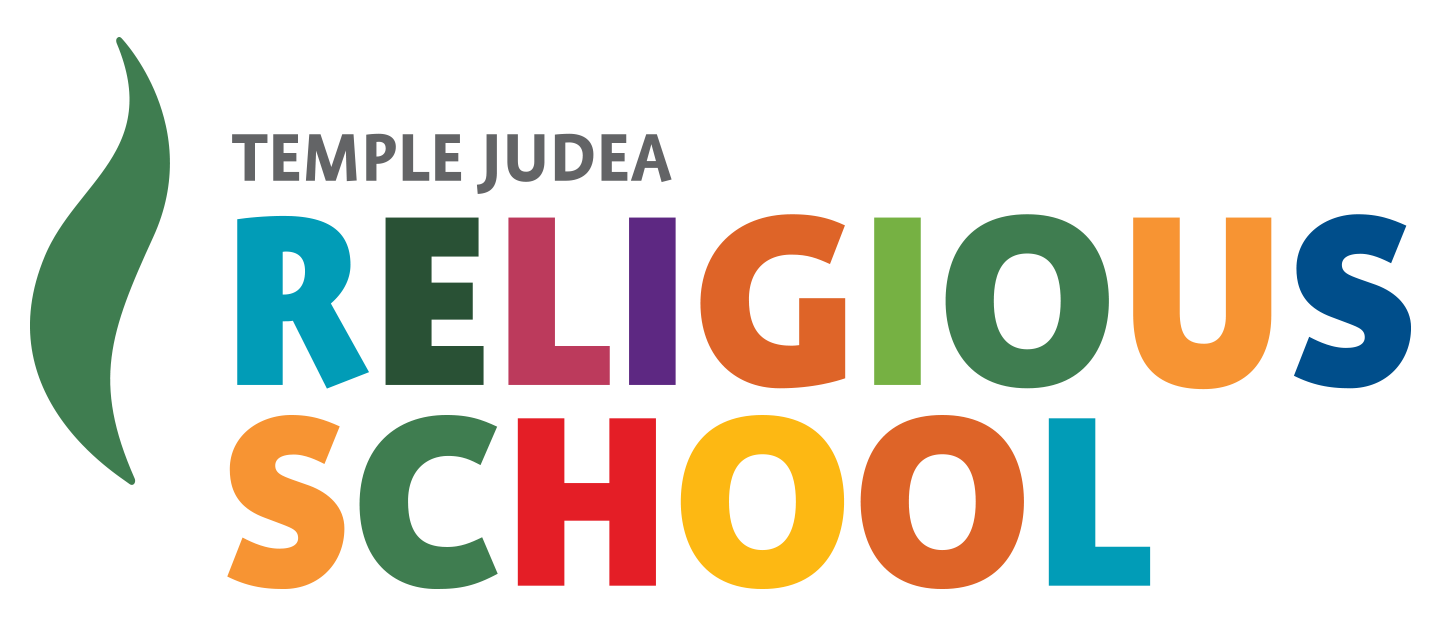 About Religious School | Our Beliefs | Who We Are | Tikkun Olam: Class Values | Calendars | COVID Safety | Religious School: K-6th | Camp Sababa | Hebrew and Prayer Program | Judea Teen Journeys: 7th-12th | NEW 7th Grade | NEW 8th Grade | NEW 9th Grade | NEW 10th Grade | NEW 11th & 12th Grade | Madrichim (Teaching Assistants) | Tuition and Fees | Campership Application | Register Here!