Our memorial wall provides us a special place to permanently honor those who have especially touched our lives. If you would like to add the name of a loved one, or if you would like to RESERVE a spot, now is a great time.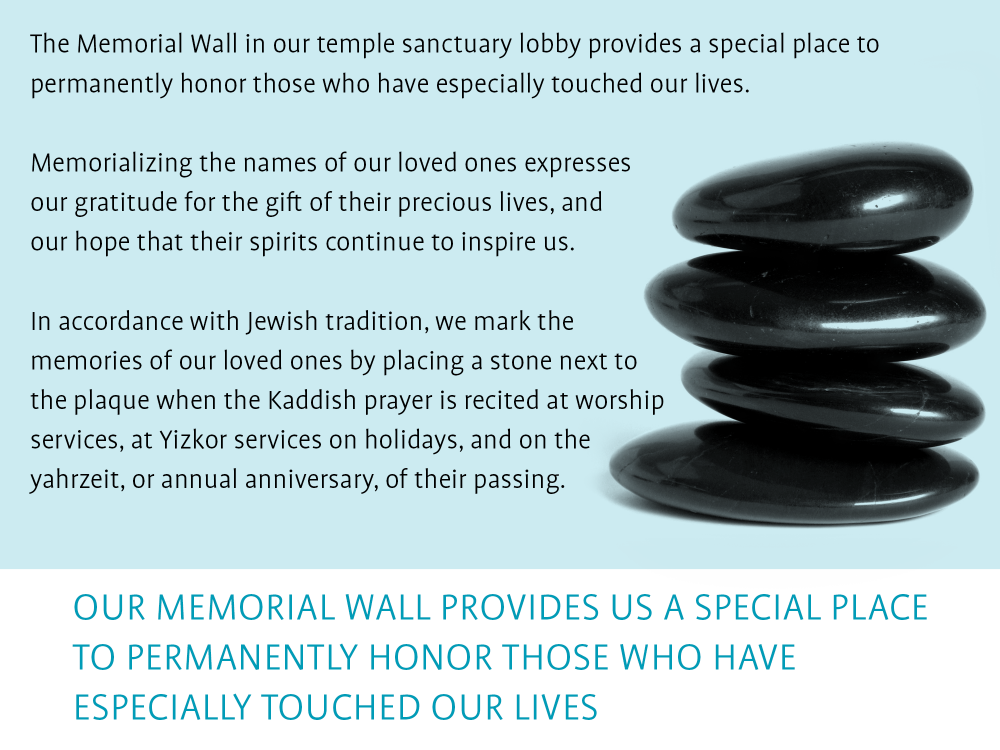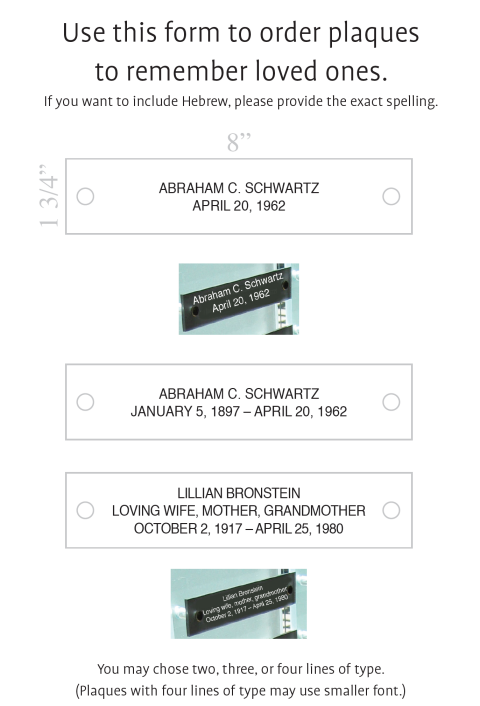 Download memorial plaque order form here.

Large order? We're happy to make an arrangement to help spread out your payments.