The Ark in most sanctuaries around the world are inscribed with the Ten Commandments. However, the Ark in the Goor Sanctuary contains something unusual: a quote from the Mishnah. Few people know this text, which reflects the core values of our tradition. The rabbis of Temple Judea embark on a journey of learning about these values inscribed on our Ark.
Join Rabbis Aaronson, Raff, Rosenstein and Wissot as they explore these phrases so familiar to everyone who has ever been in the Goor Sanctuary. Over the course of 6 sessions, they will offer diverse teachings and insights into these important ideas.
To register for each class, click on the blue box for that class or the date.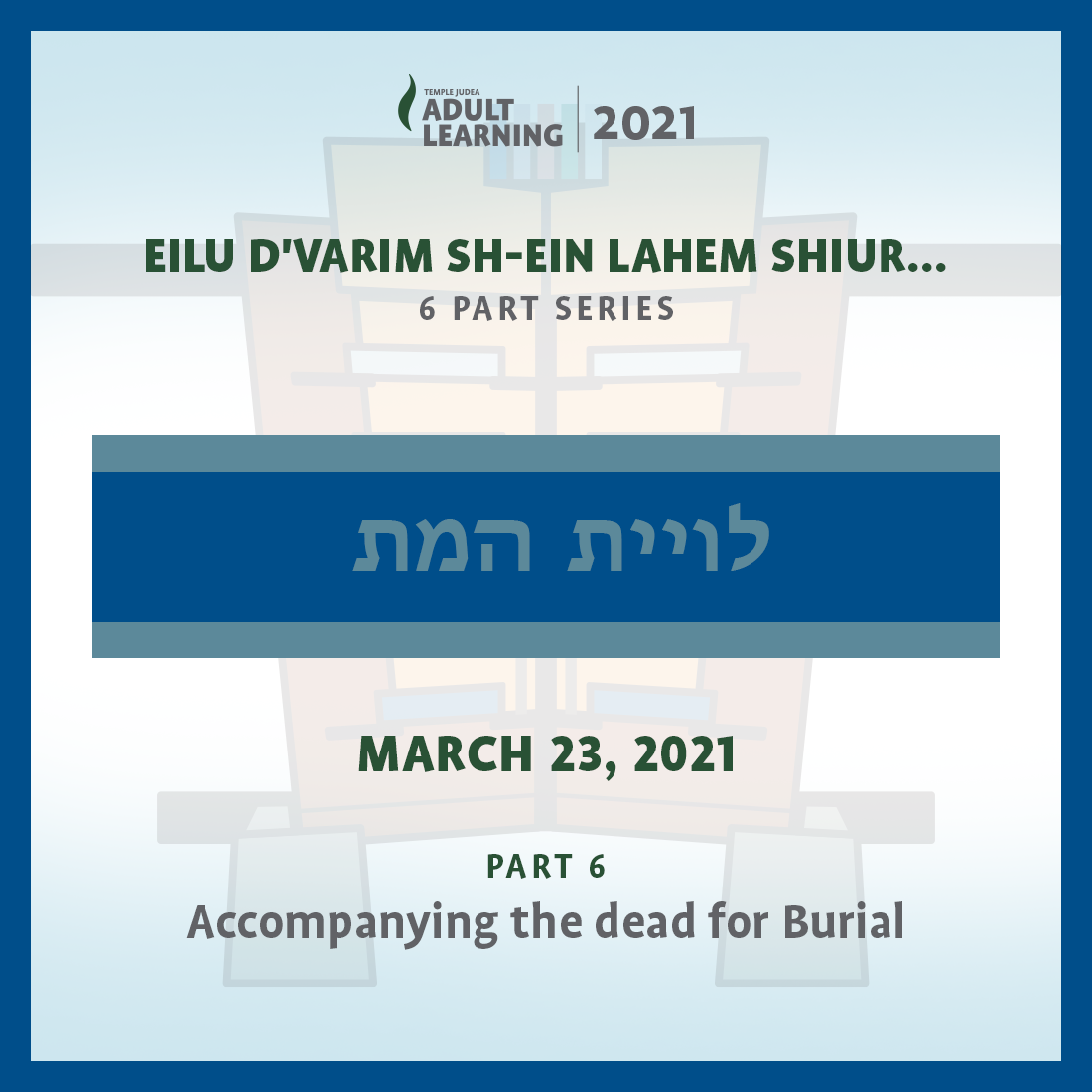 March 9
Accompanying the dead: the most profound Mitzvah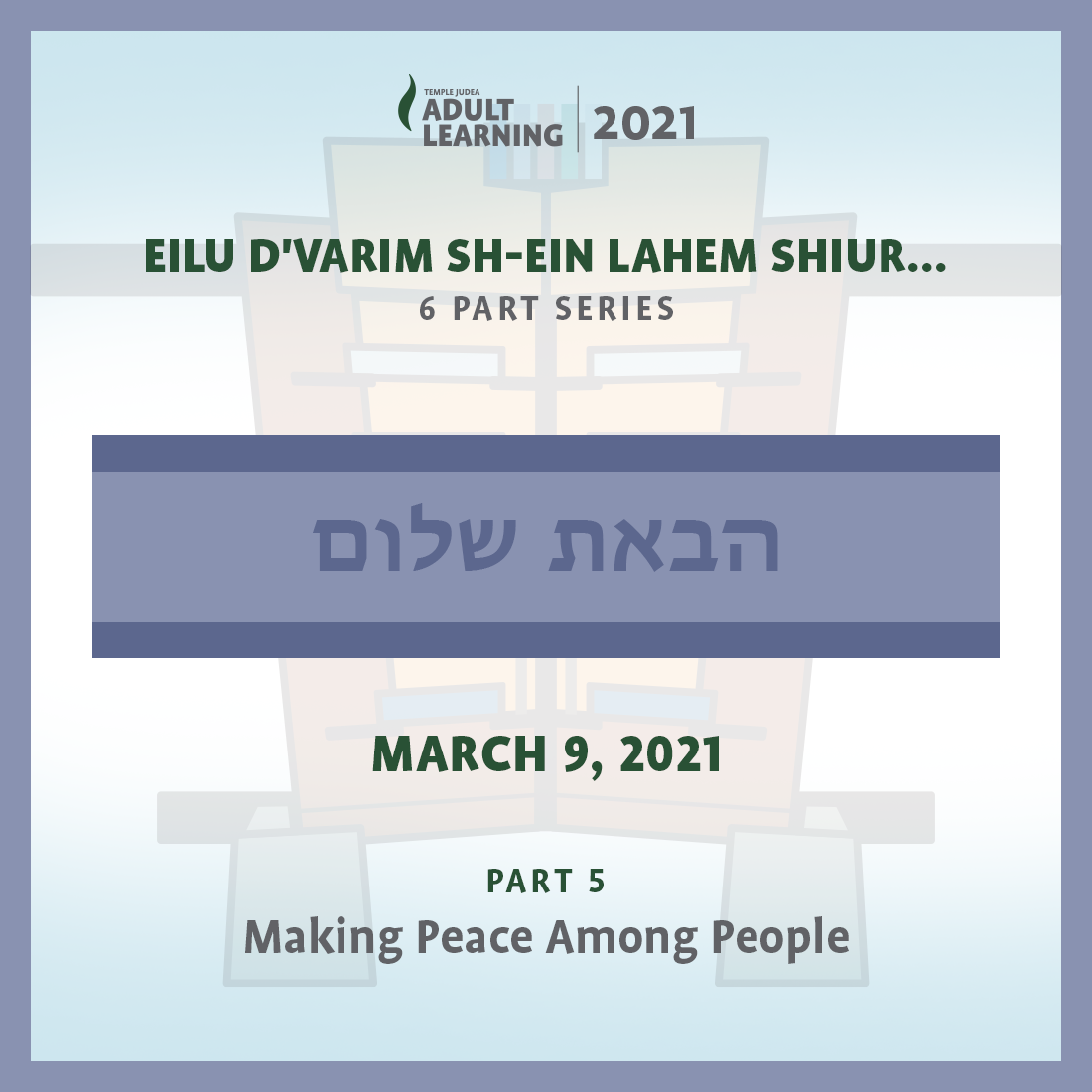 March 23
Making peace among people: our role in creating peace
These sessions are designed to be interactive and social! Each session will be held on Tuesday evenings at 7pm and last approximately one hour. There is no cost, but registration is required...you can even register minutes before the session.
________________________________________________________

Melton Adult Jewish Learning
Feeling like you need to keep engaged and stimulated? Melton's Spring Class Registration is now open, with new courses on Zoom beginning in April. Our local Melton community continues to inspire, connect and create during these challenging months. Come, be a voice in the Great Jewish Conversation taking place today.
In Zoom classes, we remain together, sharing and strengthening the quality of our time, while examining ideas and lessons from our history which serve to enrich our actions as individuals and as a peopl
Questions? Contact Conejo/West Valley Melton Director Pamela Rooks at to learn more about classes and to discover how you can participate. Let us know if you need assistance. All learners are welcome.
To register for classes and/or to made a donation visit
https://www.meltonwestvalley.org/registration
________________________________________________________

Torah Study with our Clergy
Wednesdays, 12pm
No sign ups needed.
Just Come!
________________________________________________________

People of the Book - Book Club
First Wednesday of the month, 6pm
Contact Teri Curtis ( ) if interested