The Ark in most sanctuaries around the world are inscribed with the Ten Commandments. However, the Ark in the Goor Sanctuary contains something unusual: a quote from the Mishnah. Few people know this text, which reflects the core values of our tradition. The rabbis of Temple Judea embark on a journey of learning about these values inscribed on our Ark.
Join Rabbis Aaronson, Raff, Rosenstein and Wissot as they explore these phrases so familiar to everyone who has ever been in the Goor Sanctuary. Over the course of 6 sessions, they will offer diverse teachings and insights into these important ideas.
To register for each class, click on the blue box for that class.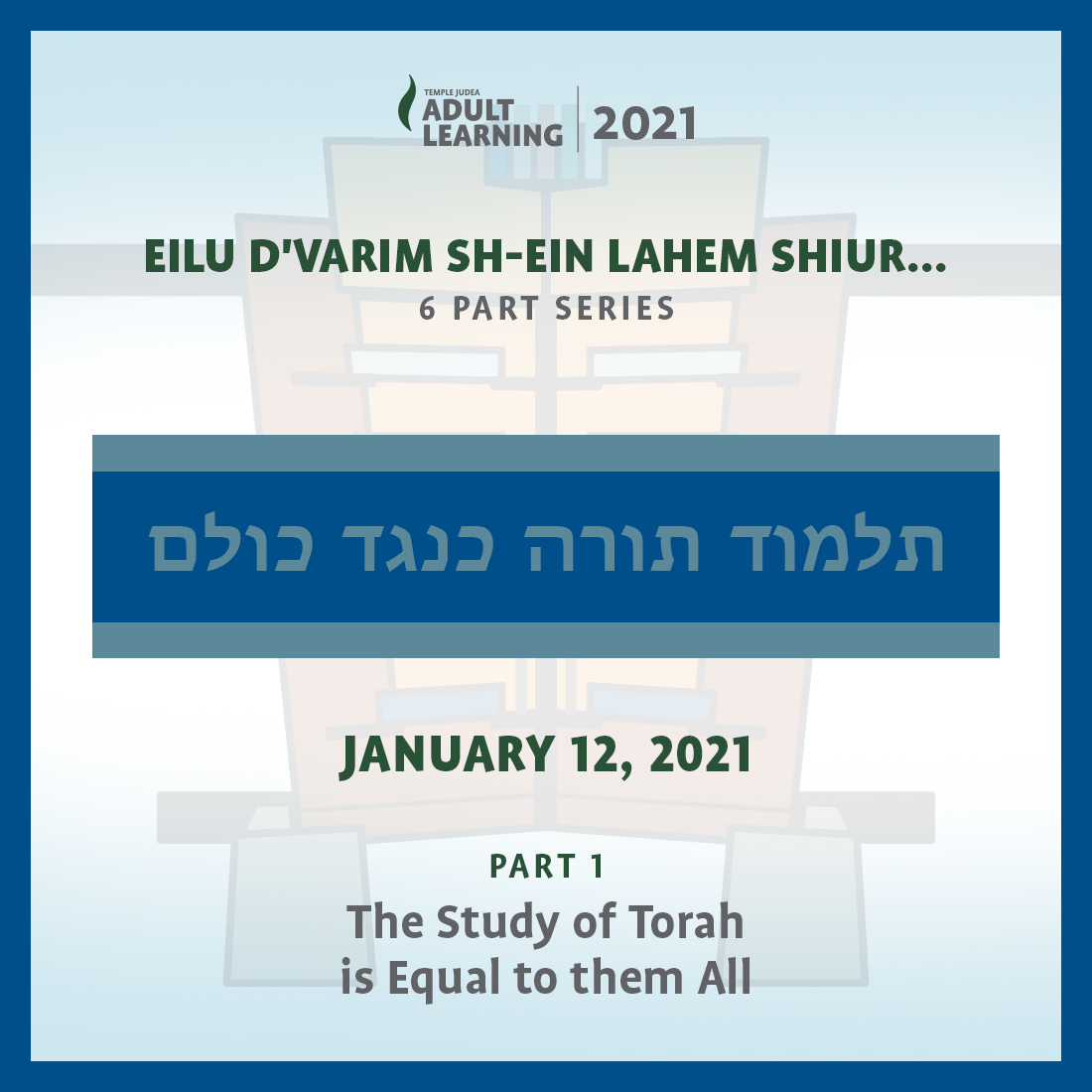 January 12
The Study of Torah leads to them all. This final verse of the text suggests that through the study of Torah, you can learn every important Jewish value.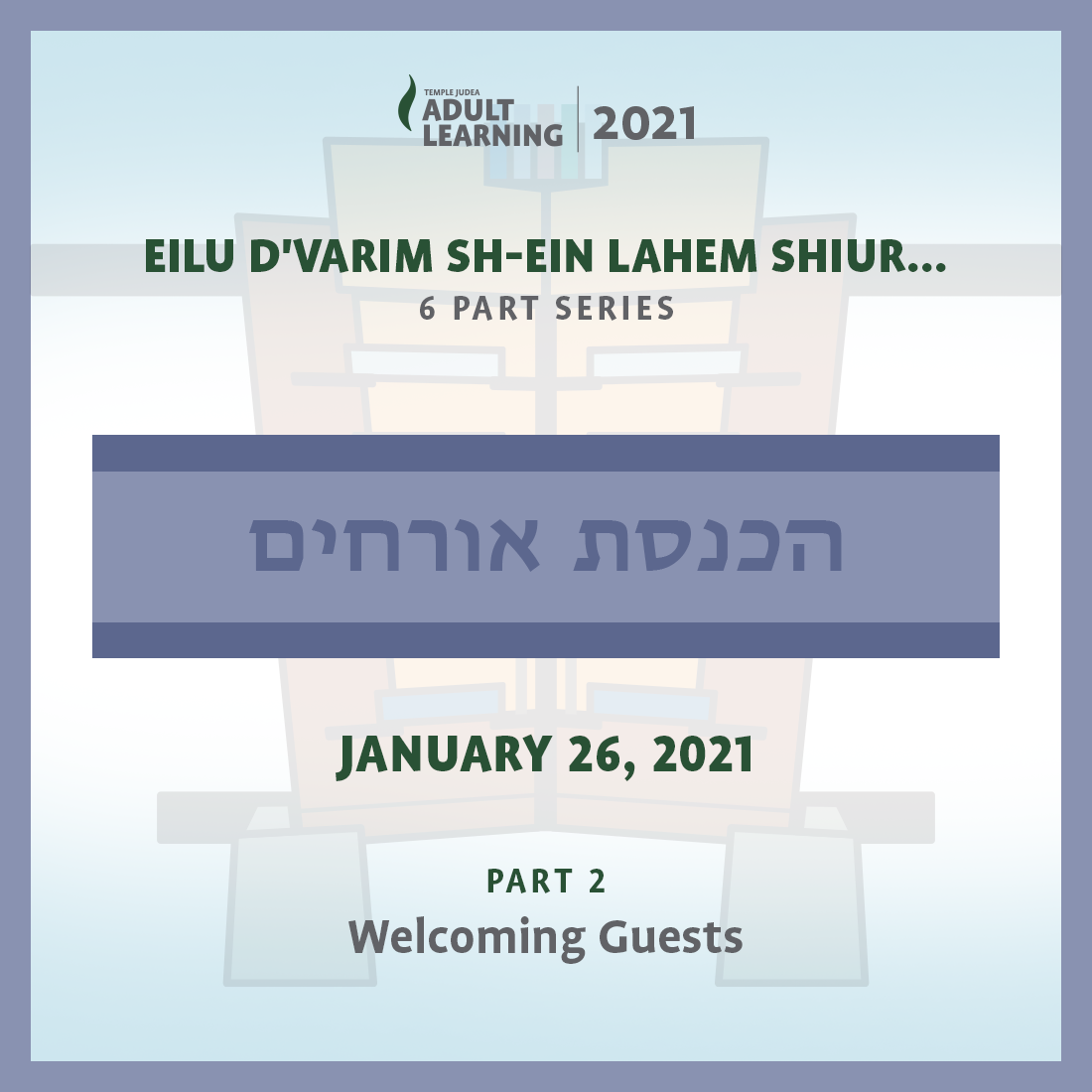 January 26
Graciously welcoming guests: the importance of kindness to everyone who enters our world
These sessions are designed to be interactive and social! Each session will be held on Tuesday evenings at 7pm and last approximately one hour. There is no cost, but registration is required...you can even register minutes before the session.
________________________________________________________

Melton Adult Jewish Learning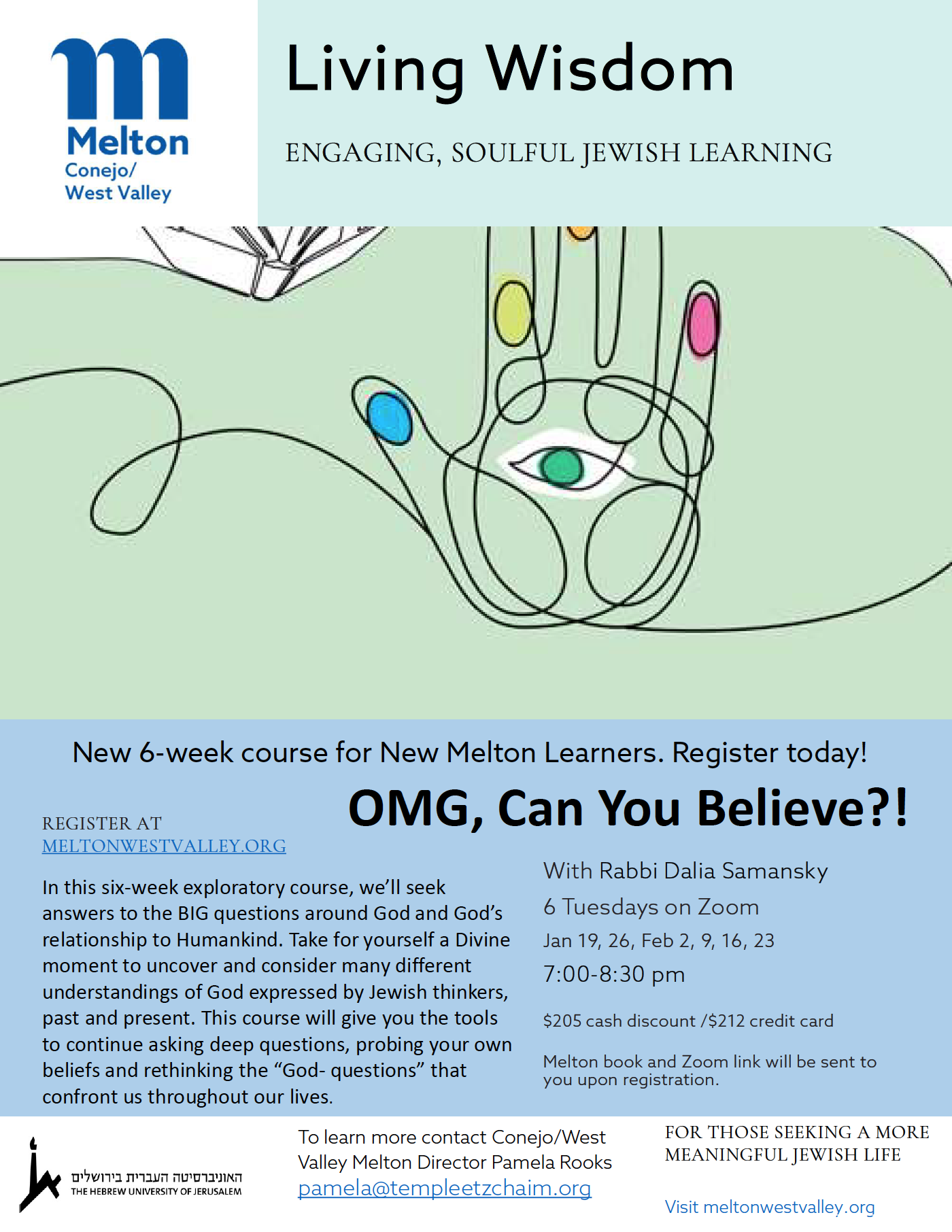 Can you Believe?! - A Six Week Quest into Our Relationship with God.
Tuesdays, beginning January 19, 7pm
________________________________________________________

Torah Study with our Clergy
Wednesdays, 12pm
No sign ups needed.
Just Come!
________________________________________________________

People of the Book - Book Club
First Wednesday of the month, 6pm
2020-2021 Book Club Calendar
SEPTEMBER 2 The Tattooist of Auschwitz ( Heather Morris) Frayne
OCTOBER 7 - FDR and the Holocaust (Rafael Medoff) - Al Dreskin
NOVEMBER 4 - The Button Man (Andrew Gross) - Barbara/ Teri
DECEMBER 2 - Three Floors Up (Eshkol Nevo) - Gail/ Murray
JANUARY 6 - The Song of Jade Lily (Kristy Manning) - Vivian
FEBRUARY 3 - Anna In Chains (Merrill Joan Gerber) - Jody
MARCH 3 - America's Jewish Women (Pamela Nadel) - Darlene
APRIL 7 - The Last Kings of Shanghai (Johnathan Kaufman) - Bill
MAY 5 - Rebel Cinderella (Adam Hochschild) - Marsha
JUNE 2 - Shadow Strike (Yaakov Katz) - Mark
JULY 7 - Tears of Discovery (Silvia Foti) - Cary/Suzi
(with Author joining us)
AUGUST 4 Planning Meeting