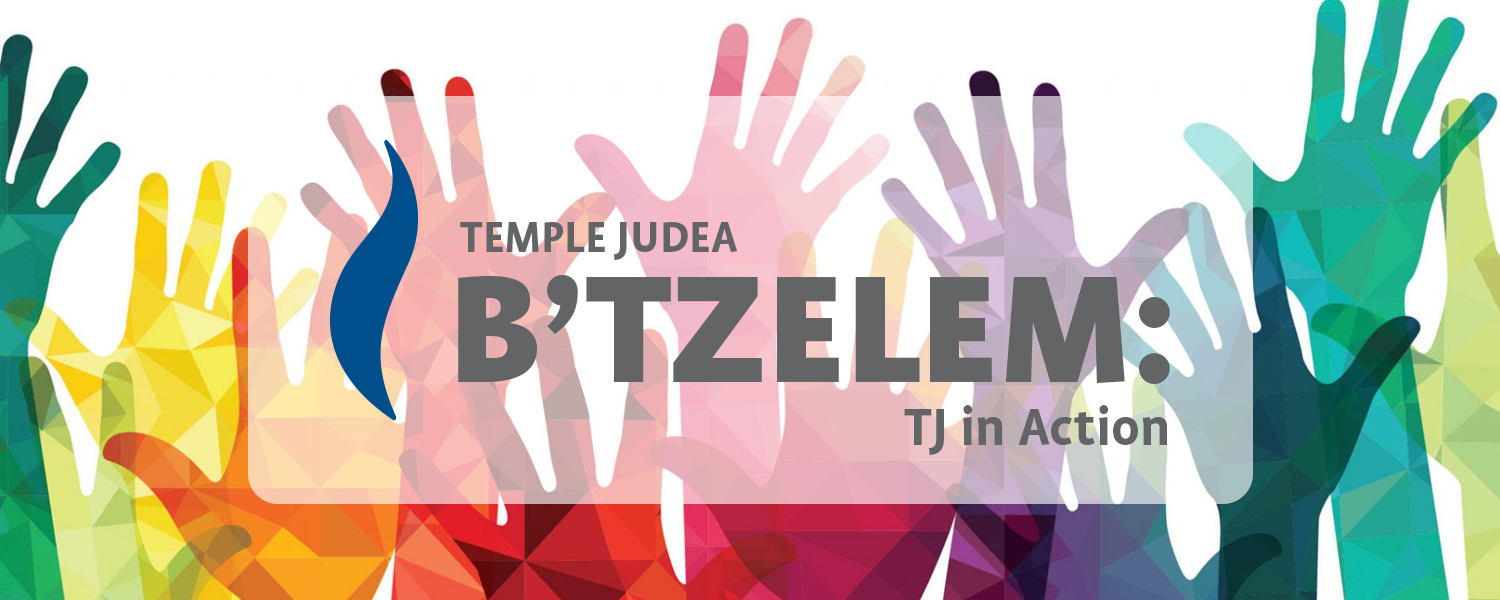 Temple Judea is committed to social action, and Tzedakah is a defining characteristic of who we are. All of our committees include members of all ages working together to make a difference. Our volunteers have initiated programs related to healthcare, domestic violence, environmental protection, and more -including our flagship citizenship program. Our work towards racial justice provides our members a way to make a substantive and sustained effort towards racial equality in our community and beyond. Temple Judea proudly hosts clothing drives, food drives, blood drives, and more throughout the year. We believe that social justice belongs at the center of congregational life and that it is our responsibility to make a tangible, positive impact on our community. Come join us, and experience the fulfillment of purpose that comes when we work together and commit to this core value of tzedakah.

Found in Transition: A Special Author Event
Dr. Paria Hassouri is a pediatrician, mother of three, writer, and transgender rights activist.
October 5 @ 7:30pm
Learn More and Register
Kadima String Quartet
Explore and reinvigorate the music of composers suppressed and silenced during their lifetimes.
October 19 @ 7pm
Between the World and Me: A Film Discussion
Join us for a moderated discussion of the HBO film, based
on the Ta-Nehisi Coates book b
y the same title.
November 16 @ 7pm
Why Here, Why Now? Unpacking Contemporary Anti-Semitism
A discussion of modern-day anti-Semitism with Dr Steven Windmueller, Ph.D.
December 7 @ 7pm
Learn More and Register
A Critical Look at Critical Race Theory and its Implications for Jews
Join Dr. Steven Windmueller with special guest Rabbi Douglas Kahn.
December 14 @ 7pm
To view our past B'Tzelem newsletters
CLICK HERE
MITZVAH DAY | SOCIAL ACTION | THE GREEN TEAM | JUDEANS FOR JUSTICE | RACIAL JUSTICE INITIATIVE