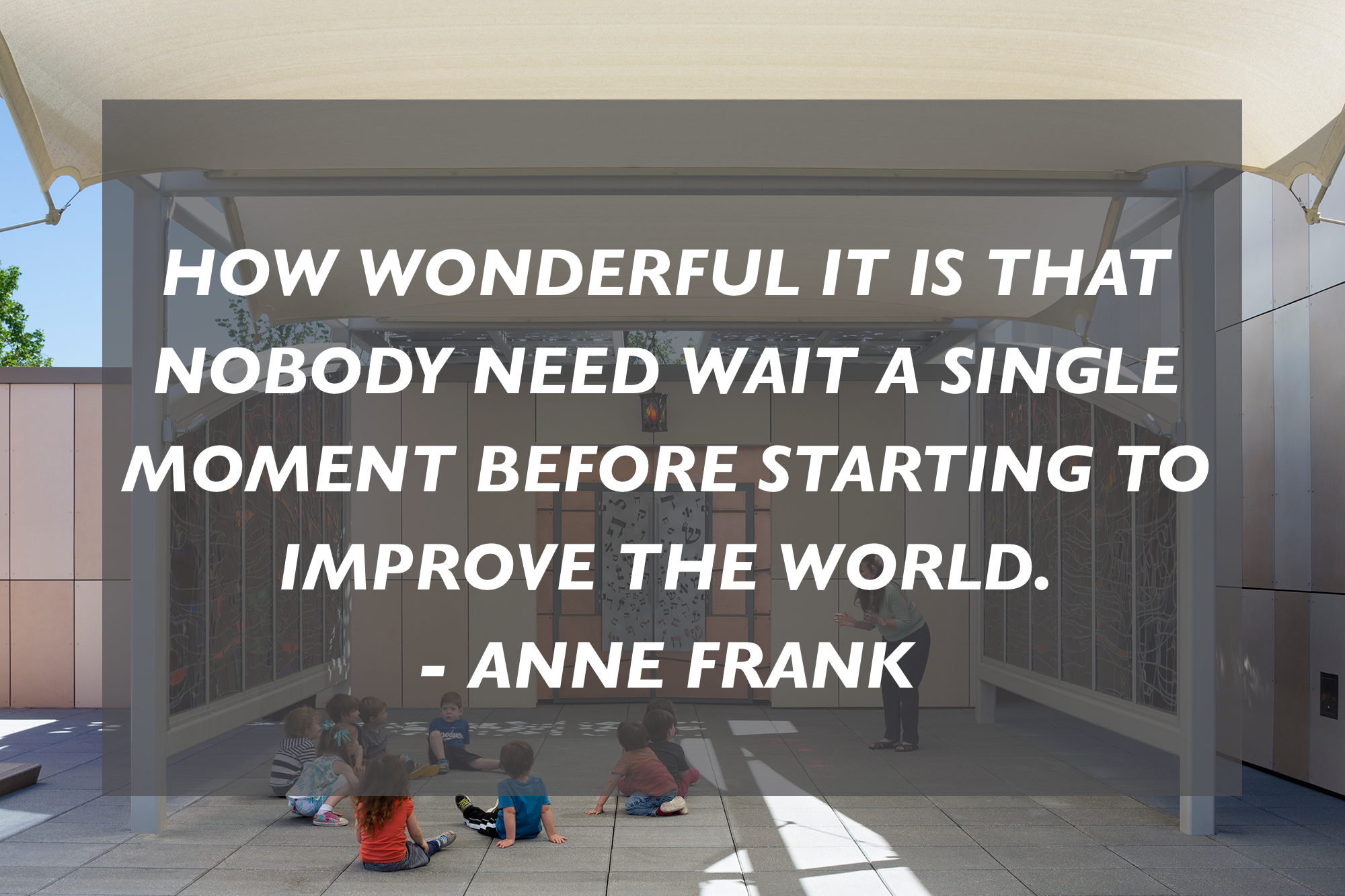 Temple Judea is committed to social action, and Tzedakah is a defining characteristic of who we are. Our Mitzvah Days are brimming with excitement and purpose, with members of all ages working together to make a difference. Our social justice committee, Judeans for Justice, has initiated programs related to healthcare, domestic violence, environmental protection, and more - in addition to their flagship citizenship program. Our Racial Justice Initiative provides our members a way to make a substantive and sustained effort towards racial equality in our community and beyond. Temple Judea proudly hosts clothing drives, food drives, blood drives, and more throughout the year. We believe that social justice belongs at the center of congregational life and that it is our responsibility to make a tangible, positive impact on our community. Come join us, and experience the fulfillment of purpose that comes when we work together and commit to this core value of tzedakah.


Join with the whole Temple Judea community and engage your hands and hearts. We have many opportunities to get involved for all ages!


The Social Action committee provides the Temple Judea community with opportunities to practice Tikkun Olam and lend a helping hand in the neighborhood and beyond.


While you were asleep last night, thousands of our neighbors in Los Angeles were losing sleep. Some were worried about deportation, some have been mistreated due to their gender or race, and some were worried about the condition of the earth that is being left to our children.


Racial Justice occurs when institutions give equal opportunities to people of all races. In other words, regardless of physical traits such as skin color, institutions are to give individuals legal, moral, and political equality.
MITZVAH DAY | SOCIAL ACTION | JUDEANS FOR JUSTICE
RACIAL JUSTICE INITIATIVE