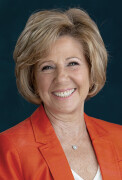 Ellen Franklin
Executive Director
E-Mail:

Ellen has been our Executive Director since joining our staff in 2004 although she and her family were active members since the late 80's. Prior to joining our staff, she was Managing Director of Synagogue 2000, the national non-profit dedicated to revitalizing synagogue life. She enjoyed a previous career in the entertainment industry, serving as a sitcom creative executive at ABC-TV and Warner Bros. Ellen is active on the Board of Directors of the National Association for Temple Administration, where she also teaches other Executive Directors and Administrators. She is married to Roy Silver, a business owner, and is the extremely proud mom of Jenny, David, and Jonathan, all young adults.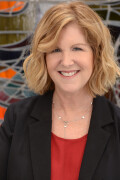 Diane Lennox
Director of Finance
E-Mail: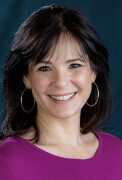 Kimberly Birbower
Engagement and Philanthropy Associate
E-Mail:

For the last 10 years, Kimberly Birbrower has been working as an entrepreneur at her very own Big Picture Educational Consulting. Prior to founding Big Picture Ed, Kim was the first Director of Education at Steven Spielberg's Shoah Foundation. There, she was responsible for the conception, development, implementation, and assessment of the Foundation's global educational outreach programs. Kim also served as the national Assistant Director of Educational Policy and Programs at the Anti-Defamation League, writing and adapting material to align with national standards, current pedagogic initiatives, and international needs. Kim has her permanent teaching certification from New York State, and prior to her position at the ADL taught in both public and private schools throughout New York City. She is a graduate of Boston University and New York University, and studied at Columbia University and Oxford University. In 1999, Kim received an Advanced Placement teaching grant from the Mellon Foundation, and was honored with the Anne Frank Center's Spirit of Anne Frank Award in 2000. Kim grew up in a family that was very active in their temple community, and has always seen the synagogue as the center of her spiritual village. Perhaps most importantly, she is mom to Helena, Phoebe, and Isaac, who can often be found at Temple Judea, and is passionate about living her life and raising her children with a strong Jewish identity and as active members of a thriving Jewish community.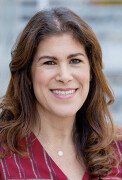 Lisa Whitman, M. Ed
Director of ECC
E-Mail:

Lisa has taken on the roll of Early Childhood Center Director after 6 years as Assistant Director. Before joining the administration, Lisa taught in the Temple Judea Nursery School for six years, and loved every minute of classroom time. Prior to her time at Temple Judea, she taught elementary school in the Beverly Hills Unified School District, after a quick two year stint in television promotion. She graduated from UC Berkeley in Communications, and earned her Masters degree in Education from UCLA. Lisa was chosen as a fellow in first cohort of The First 36 Project, a year-long program designed to use the latest neuroscience research to educate early childhood teachers and parents. She is married to John Whitman, a writer and business owner, and the proud mom of Sarah & Noah Whitman, who learned all about sharing and caring at Temple Judea!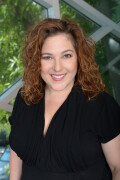 Rachel Leah Cohen
Program Director
E-Mail:

Rachel has been our Program Director since 2013. Prior to Judea, Rachel worked for Craig Taubman producing Jewish events throughout Los Angeles and beyond. She also served as the drama director at Milken Community High School for seven years. She earned her degree in theatre and Jewish Studies from Muhlenberg College in Allentown, PA and works professionally as an actor as well.
She has been awarded the Steven Spielberg Jewish Theatre Fellowship and applies her studies as director of Temple Judea's performing Arts troupe, SULAM.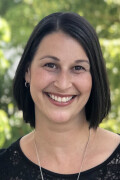 Sari Edber
Assistant Director of ECC
E-Mail: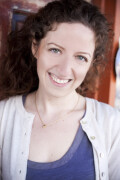 Tali Tadmor
Music Director
E-Mail:

Tali Tadmor is a Los Angeles-based pianist, music director and vocal coach. She has collaborated with prominent musicians such as choral composer Eric Whitacre, Metropolitan Opera Soprano Angela Meade, and Broadway legend Stephen Schwartz, and has performed extensively at venues around the globe including Carnegie Hall, Lincoln Center, and The Great Hall at the heart of China's Forbidden City. At LA Opera, Tali regularly serves as Assistant Conductor to the company's General Director, Placido Domingo, as well as Music Director James Conlon. Additionally, she is Music Director and Accompanist for the company's Education and Community Engagement division.
Tali joined the Temple Judea music staff in 1999. As Music Director, she collaborates with our Cantors on all worship, choir and special event music. In addition for playing for services, Tali arranges all the music for services, rehearses our band, conducts the adult choir on High Holy days, and helps coach our robust CIT program.
Though classically trained, Tali is active in a wide variety of musical settings, ranging from world music, pop and worship, and her own compositions. Tali received both Master and Doctor of Musical Arts degrees from the University of Southern California (USC) majoring in Keyboard Collaborative Arts, where she received numerous scholarships and awards underwriting her residency at the school. She is currently on faculty at the Herb Alpert School of Music at California Institute of the Arts (CalArts) and California State University in Northridge (CSUN).