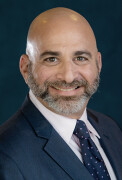 Rabbi Joshua M. Aaronson was born and raised in Philadelphia. He attended the University of Michigan and was ordained at the Hebrew Union College-Jewish Institute of Religion in New York City, where he also received his Doctor of Divinity.
In July, 2013, Rabbi Aaronson became our Senior Rabbi. Prior to coming to California, he served as the first rabbi of Temple Har Shalom in Park City, Utah, Associate Rabbi at Temple Beth Zion of Buffalo and Fairmount Temple of Cleveland, as the acting Senior Rabbi of Fairmount Temple and as the Rabbi of Temple David in Perth, Australia.
Recognized for his love of Torah and his easy ability to teach Torah, Talmud, and Mishnah, he is equally known for his dry wit, his love of music, and his passion for all Philadelphia sports teams.
Prior to his role as our Senior Rabbi, Rabbi Aaronson supervised the enormous growth at Temple Har Shalom, where membership grew from about 100 households to over 300. He created such notable programs as Ski Shule at Deer Valley (the only ski-in/ski-out Shabbat worship service in the world); a partnership with the Sundance Film Festival, including Shabbat at Sundance and programs honoring Israeli film makers with films in the festival.
Rabbi Aaronson has served on numerous boards and civic organizations including the People's Health Clinic, the Summit County Sheriff's advisory board and the Westminster College Hillel Advisory Board. Rabbi Aaronson is a rabbinic fellow at the Shalom Hartman Institute in Jerusalem.
Rabbi Aaronson is married to Debbie, a pharmaceutical sales executive. They have 3 children.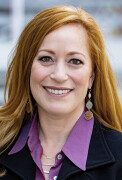 Rabbi Cantor Alison Wissot is best known for her joyful spirit, her soulful singing, and her passion for Jewish learning. She is dedicated to revitalizing worship and integrating the ancient sounds of Jewish tradition with contemporary music, and her background in theatre brings life and energy to synagogue experiences. Alison's deepest mission as a teacher, is to make the beauty and joy of Jewish text and liturgy accessible to all. Alison's work on the Board of Directors of Stand With Us has helped strengthen the Jewish community's pro-Israel message across college campuses. She is an active member of the American Conference of Cantors, the Cantors Assembly, and the Central Conference of American Rabbis. Alison served as cantor at Stephen S. Wise Temple in Los Angeles and the Brooklyn Heights Synagogue in New York, as well as the rabbinic intern at Kehillat Israel in the Pacific Palisades and the High Holy Days cantor in Singapore. Prior to her cantorial career, Alison worked as an actress in New York and London, and was awarded a Spielberg Fellowship to teach Jewish theatre at the Reform Movement's flagship camp, Camp Kutz. Alison has brought her internationally acclaimed teaching of Jewish theatre to such events as Limmud 2002 in London and other conventions and synagogues worldwide. Alison, a native of the San Fernando Valley, resides in Porter Ranch with her husband, Michael, their sons, Jacob & Daniel, and their daughter Abby.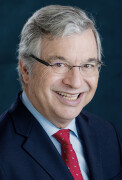 Bruce Raff
Director of Education
Office: 818-758-3800 x104
E-Mail:

Rabbi Bruce loves kids, loves Judaism and loves making Judaism accessible and family friendly. Rabbi Raff is thrilled to be back at Temple Judea and believes religious school has to be meaningful, memorable, engaging and fun. He loves this place and its people and is delighted to be sharing the richness of Jewish life with our students and their families.
Rabbi Raff began his career as a public school teacher, and after a very short stint with LAUSD he became a full time Jewish educator. He is known as an innovator in the field of Jewish education, revolutionizing religious school and has been at the forefront of introducing new models of education that have spread across the Jewish landscape. In addition, he has mentored over 100 Jewish educators and rabbis as a member of the Clinical Faculty of Hebrew Union College.
Rabbi Raff holds Master's Degrees in Jewish Education from the University of Judaism (Now American Jewish University) and in Jewish Letters from Hebrew Union College-Jewish Institute of Religion, where he was ordained as a rabbi in 2001.
Rabbi Raff joined the staff of Temple Judea as Director of Education in 1986 and his first task was to hire a new Director for our Nursery School. He hired Margie Ipp, and is thrilled to be back and able to spend Margie's last year working at Temple Judea together. Shortly after Rabbi Goor announced he was making aliyah, Rabbi Raff left to work as director of another temple's religious school. But he is now back, and looks forward to sharing many years building community amongst the families of Temple Judea.
Rabbi Raff lives in Woodland Hills, is married to Tamar, the Principal of Valley Beth Shalom Day school, and they have two sons, Rami who teaches theater, film and Judaic Studies at Milken and Micah, a residential mortgage broker and daughter in law Jordan who is communications director for the Valley Jewish Federation. Tamar grew up at Judea, and you can find her in one of the Confirmation class pictures, and both Rami and Micah started here in our Nursery School, both taught Religious School here and view Temple Judea as their other Jewish home. All and all, Rabbi Raff is excited to be home at Temple Judea.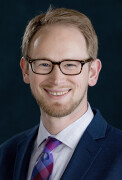 Rabbi Rosenstein is thrilled to be a part of this welcoming community, and is committed to sharing our Jewish tradition, history, and culture as sources of inspiration and guidance in our lives. Rabbi Rosenstein is a graduate of both the Rabbinical School and the Rhea Hirsch School of Education at the Hebrew Union College-Jewish Institute of Religion in Los Angeles. He is thrilled to continue his relationship with Temple Judea as assistant rabbi and to forge relationships with the community over the coming years. During his training, Rabbi Rosenstein interned at a number of local congregations in addition to Temple Judea, including Temple Emanuel of Beverly Hills, Leo Baeck Temple, and Temple Ner Ami in Camarillo, California. He also served as a chaplain intern at Children's Hospital of Los Angeles, and has served as an educator, song leader, and cantorial soloist across Los Angeles. Rabbi Rosenstein is a contributing co-author to the book, The Fragile Dialogue: New Voices in Liberal Zionism (CCAR Press, 2017). He lives in Los Angeles with his wife, Carly, and two children, Lilah and Gabriel.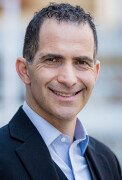 Cantor Yonah Kliger is dedicated to creating a bridge between the ancient sounds of Jewish tradition and contemporary music. Yonah brings his vibrant, energetic and joyful spirit to the bimah and beyond, infusing his passion for prayer with his love of music, performing, and more importantly, bringing people together through music and song. With an extensive theater background prior to entering the Cantorate, he's as comfortable singing Brigadoon as Barchu. A gifted teacher, he has captured the enthusiasm of young and old alike.
Prior to being appointed as cantor at Temple Judea, Cantor Kliger served for 19 years as the cantor of Temple Emanuel of Beverly Hills. He has co-created innovative and ground breaking Shabbat Service experiences which have inspired many other synagogues nationwide and he has recorded two albums of contemporary liturgical music, Shabbat Unplugged and Emanuel. His passions extend far beyond the bimah, with a focus on engaging our Jewish youth as well as illuminating Judaism through the arts.
Yonah has served on faculty of URJ's 6 Points Sports Academy, a Reform Jewish Summer camp for elite Jewish athletes. As a huge fan of L.A sports teams, Kliger has proudly represented the Jewish community by singing the National Anthem at Dodgers Stadium, Staples Center and StubHub Center.
Originally from New York City, but raised in L.A. Yonah is practically a native Angelino, having attended Beverly Hills High School and UCLA, where he graduated with a degree in English Literature and a special focus in American Studies/Film and TV. The son of a violinist and a French teacher, he bred to believe that "you can't take the New York out of the kid!" He currently resides in W. L.A. with his wife, Sydnie and two children.
Cantor Kliger received his commission as Hazzan-Minister from the Cantors Assembly and proudly serves on the National Executive Council of the Cantors Assembly.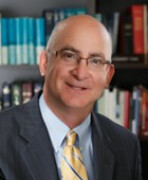 Donald Goor
Rabbi Emeritus
E-Mail:

Rabbi Donald Goor, Temple Judea's Rabbi Emeritus, grew up in San Diego, California, as the son of a rabbi. He graduated from the University of California at Berkeley. In 1987, he was ordained at the Hebrew Union College – Jewish Institute of Religion in New York. Rabbi Goor then joined Temple Judea, where he reinvigorated worship services with new approaches that have brought Jewish traditions to life and have drawn people of all ages to pray and celebrate community together.
During his tenure as Senior Rabbi, Rabbi Goor demonstrated his determination to strengthen the synagogue in two further areas: as a Learning Community and as a Caring Community. For many years, he served on the faculty of Hebrew Union College, in Los Angeles, where he taught second and fifth year rabbinic students, addressing topics that relate to the practical aspects of being in the clergy.
Rabbi Goor continued his own studies at the Hartman Institute as a fellow in the Center for Rabbinic Enrichment Program. He co-founded the HOPE Network and the Valley Interfaith Council's Homeless Project. He chaired the "Jewish Federation/Valley Alliance's Jewish Community Relations Council," and co-chaired the Jewish Federation's "Cults and Missionaries Commission." Rabbi Goor also served as Chair of the Advisory Committee for the Kalsman Institute on Judaism and Health at Hebrew Union College – Jewish Institute of Religion, Los Angeles.
After serving Temple Judea for 26 years, Rabbi Goor now lives in Jerusalem, having made aliyah in June 2013. He is working part time for ARZA World Travel, the Reform Movement's travel department, planning trips to Israel for rabbis and synagogues. Rabbi Goor is married to Cantor Evan Kent, his life partner of over 20 years.