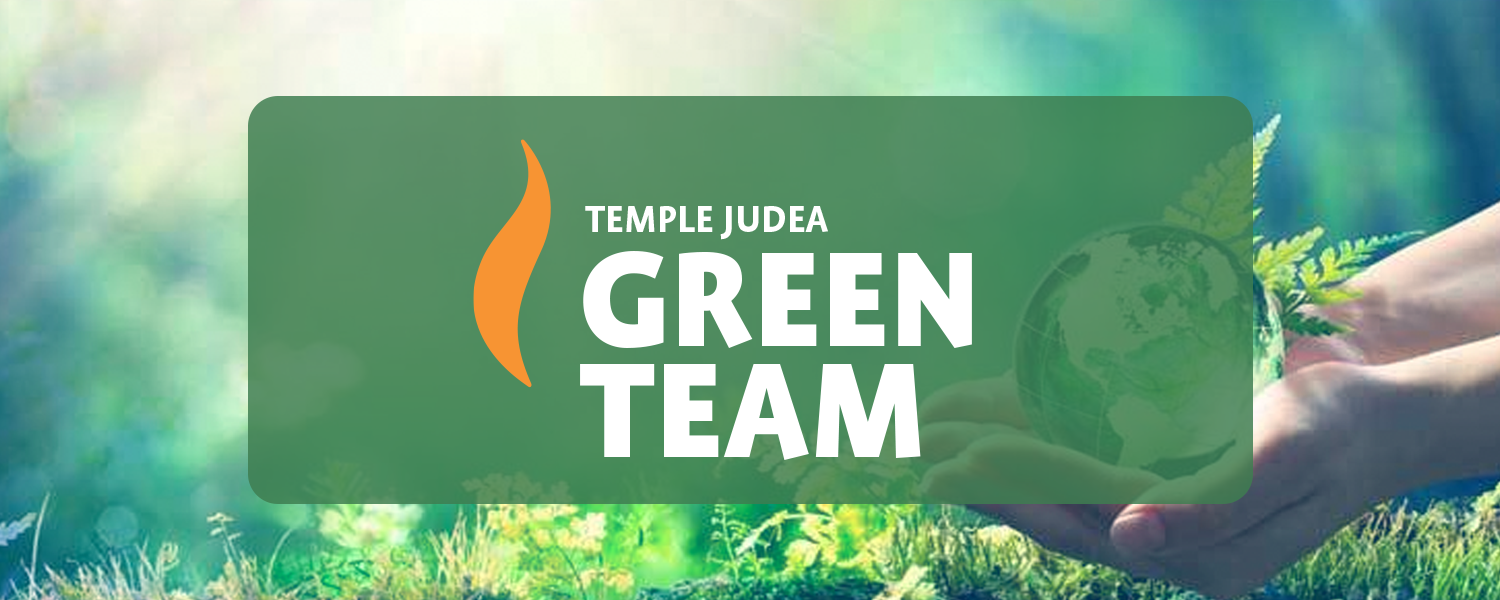 Special Update: Please Join us on November 16, 2021 FOR AN IMPORTANT WEBINAR CO-SPONSORED BY the LA Faith & Ecology Network!
For more information and to register, read below.
The Green Team is an active member of multiple coalitions focused on environmental justice and climate change. Here in the Valley, we are members of the
Interfaith Solidarity Network Eco-Justice Committee
. Statewide, we help champion environmental issues within the
Religious Action Center of Reform Judaism (RAC-CA)
and participate in the newly-formed Jewish Climate Justice Coalition. In Los Angeles, we are active in the
LA Faith & Ecology Network
and a partner in presenting an
upcoming webinar
focused on city, county, and state sustainability goals and ways to strengthen the faith voice in urgent climate and energy issues facing our communities.

Strengthening the Faith Climate Voice in L.A.!
Tuesday, November 16, 2021, 7:00 p.m.

Speakers include:
--Former Senator Fran Pavley, author of the 2006 far-reaching AB 32, and many other precedent-setting climate and energy bills
--Senator Sydney Kamlager, California Senate District 30
--Katy Young Yaroslavsky, Supervisor Sheila Kuehl's Deputy for the Environment and the Arts (on temporary leave)
--Andy Shrader, Councilman Koretz's Director of Environmental Affairs, Water Policy & Sustainability
Co-sponsor: Temple Isaiah, Los Angeles
Temple Judea Goes Greener
If you have been to campus lately, you have probably noticed our new bright blue recycling bins! They are part of Temple Judea's sustainability initiative, which is based on the interconnectedness of Jewish and environmental values. Namely, as shomrei adamah (שֹּׁמְרֵ֣י אֲדָמָה) or stewards of the planet, it is our responsibility to conserve and protect Earth's resources and avoid harmful consumption (bal tashchit - בל תשחית). Acting with the environment in mind, we strive for a livable planet not only for ourselves, but also for future generations (l'dor vador -לדור ודור).
Why is recycling important? Among its many benefits, recycling:
Reduces the amount of waste sent to landfill
Conserves natural resources
Reduces dependence of fossil fuels
Reduces greenhouse gas emissions that contribute to climate change
Prevents pollution
Saves energy
What can we put in our new blue bins?
Clean paper
Aluminum cans
Plastic bottles (with the top on!)
Glass bottles
Don't forget: All items should be clean and dry!
What else is Temple Judea doing to be green?
Phasing out single use plastics
Making sure paper products are made from recycled materials
Purchasing environmentally-friendly cleaning supplies
Partnering with other faith-based and environmental organizations on community projects
Hosting collection events for e-waste and other hard-to-recycle items
Minimizing our environmental impact through recycling and other activities is tikkun olam (תיקון עולם)! We welcome you to join the Temple Judea Green Team to support these and other efforts as we strive to be a leader in sustainability.
The Green Team needs YOU!
The Green Team seeks to pursue knowledge and practices that can lead to more environmentally friendly and ecologically responsible decisions and lifestyles. We would love your help! If you want to help to maintain and grow partnerships with like minded organizations; assist in planning events and what role the environment plays in those meetings; and help to educate our community in the responsibility each of us play -- contact Jane Nichol. We'd love to have you on our team!
Resources:
For more information on recycling, check out the following resources from the City of Los Angeles: