1. Welcome to Bar/Bat Mitzvah
2. How Do I Choose A Date?
3. Preparing For The Service
4. Planning Your Reception
5. Resources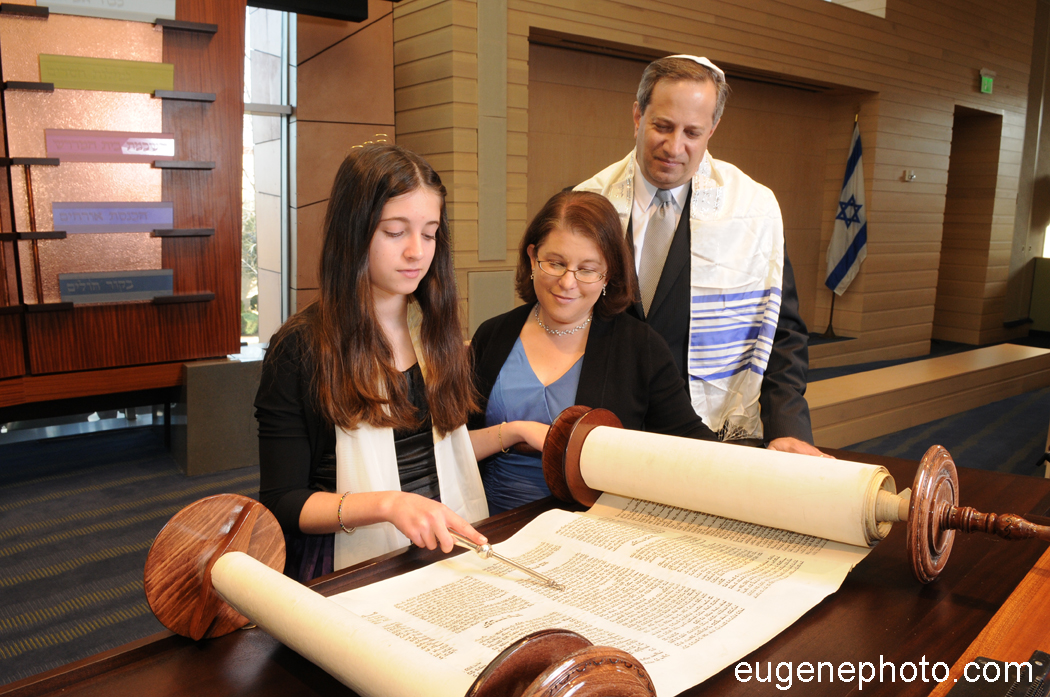 For the latest Temple Judea Covid protocols,
CLICK HERE
Bar and Bat Mitzvah (plural: B'nei Mitzvah) marks your child's movement toward the beginnings of Jewish responsibility and adulthood. This site is designed to help guide you through the coming years. In addition to this information, there will be an intake/orientation meeting, meetings with the clergy, and many opportunities to interact with members of the staff to assist you throughout this exciting journey. We at Temple Judea are here to assist you and your child in making this a sacred and fulfilling experience.
The process of becoming Bar/Bat Mitzvah at Temple Judea is constructed to help each child achieve a personal best. Our goal is to create the most spectacular Jewish moment for your family. We want your family to feel supported and elevated through this journey, not only the student actively preparing his or her Torah portion, but parents and siblings as well. To that end, know that we will work with you to create the experience of which you dream. Please explore our website to learn more about the details.
What is a Bar/Bat Mitzvah?
Bar Mitzvah and Bat Mitzvah can be literally translated as son and daughter of God's commandments. It indicates a stage of life when a child has reached adulthood and is ready to take on the responsibilities of performing mitzvot, or holy obligations.
Like most traditions, the ceremonies connected with becoming a Bar/Bat Mitzvah at age thirteen evolved over time. It has always been viewed as one moment in the process of spiritual growth and commitment to the Jewish people. The earliest Bar Mitzvah ceremony consisted of blessing and reading the last section of the weekly portion of the Torah, the maftir (meaning final reading, since the boy was not a Bar Mitzvah until after the service, and reading the Haftarah portion. The most important part of the rite was a d'rashah or d'var Torah, a sermonette on the Torah or Haftarah portion.
A public ceremony in celebration of a girl becoming a Bat Mitzvah, "daughter of the commandment," did not come into formal being in North America until 1922. The regular celebration of girls becoming B'not Mitzvah came into prominence in Reform congregations particularly in the second half of the 20th century and is identical in form to the celebration of a Bar Mitzvah.
Historically, Bar/Bat Mitzvah has been viewed as a first step in a young person's acceptance of the obligations to family and community as a responsible Jew. It was and should continue to be the beginning of a lifetime of the performance of mitzvot, study, prayer, and a commitment to share the destiny of the Jewish people.
A note about grammar: One doesn't "get Bar/Bat Mitzvahed," but rather becomes Bar or Bat Mitzvah, or has a Bar or Bat Mitzvah service.