A Message from Rabbi Raff:
Religious School Philosophy
If I were to summarize the philosophy of our school as I want it to be, in three words, they would be "fun", "meaningful" and "memorable".
I want our students to enjoy being here. Every day will be fun. I want our students to have a sense of connection and community, for this to be the Jewish place in their lives, the place they are with friends in a safe, comfortable, and nurturing Jewish environment.
I want what they learn here to be meaningful. That is, I want it to be relevant to their lives, for them to see the lessons of Judaism as important, valuable tools in living a better life. They will learn something new every time they are at school and I hope they will see Jewish values and everything we teach them, as cornerstones of their lives.
I want them to see what we do as memorable. If what we do is fleeting – the memorization of data or facts – and doesn't instead become transformational, so that they will be effected by it, so that it will leave an indelible mark on their beings emotionally and spiritually, so that they are changed by being here, so that their actions in the world will be somehow different than they would have been had they not been students here, then we have failed, and fallen short of our mark.
I tell our students nearly every time I speak to them, that according to Judaism there is a Jewish purpose to life and this is to make the world a better place than it would be if you were not here. I believe we need to teach the Jewish value of empathy and label it as such. Torah teaches us that we were strangers in a strange land and the Haggadah teaches that our father was a wandering Aramean, but this is not to show us that as Jews we travel a lot. The idea of these passages, as well as the fact that there are more commandments dealing with the treatment of a stranger than anything else in Torah, is to show us how we need to act, not only to the people we love, and to our friends, but to the people we don't know. Judaism teaches us that how we treat others is the key to the kind of people we are.
In my mind this is the key to unlocking an amazing Religious School experience. Next week we will explore how these values translate into a curriculum that not only explores concepts, but puts these concepts into action and will change the way your children approach Judaism their whole lives.
We are adding a new curricular stream, crossing all grade levels, of tikkun olam; repairing the world. Our students are not only going to learn about the importance of the principle, they are actually going to do it – on a regular basis as part of school. It is our hope that they learn the difference between charity (an unexpected act of generosity) and mitzvah (obligation). They will understand those commitments we have taken on as Jews, as well as the commandments and the values connected to them, which give us our Jewish moral compass.
With these ideas as the philosophical underpinnings, it is our hope (and expectation) that Temple Judea Religious School will work in partnership with families to educate children so that those children have the competence and confidence to:
Understand the Jewish traditions they have inherited through the generations and their responsibility as keepers of those traditions.
Be connected to one another and understand the positive value of relationships made at the Religious School as part of a synagogue community, and to see temple affiliation as having positive value. Be connected to the larger Jewish community locally, nationally and internationally, and to have developed a connection to the land of Israel.
Understand that as Jews, they have a responsibility to make the world a better place and to engage in Tikkun Olam to repair the world.
Live their lives with an understanding of themselves, of others and of the world guided by Reform Jewish teachings, ethics and values.
Master a set of competencies, as reflected in Reform Jewish practice, including:

Understanding how to observe and participate actively in Shabbat, Jewish holidays, rituals and traditions.
Know and study Jewish texts, especially Torah.
Be able to read and understand the essence of "prayer book Hebrew" and use everyday Hebrew sayings.
Have a basic understanding of Jewish history.
Be aware of current issues affecting the Jewish people.

Engage with God and deal with difficult theological questions.
Develop meaningful individual and communal prayer.
Be proud Jews.
That's our philosophy. That's our goal. Join us in the challenging, fun and meaningful and memorable task of sharing it with our students.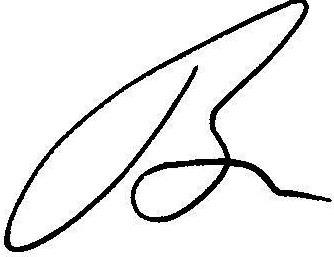 Rabbi Bruce Raff
Director of Religious Education