Most of JTJ's programs occur on Wednesday evenings from 6:00 - 7:30pm.
We offer "A" and "B" Sessions, each with different class offerings. Each class meets once per month. Students can choose one "A" Session and one "B" Session experience.
Rabbis' Table: "A" Session
What does a teen learn after Confirmation? Everything that keeps the rabbis up at night! Rabbis' Table is an opportunity for teens to continue deepening their relationships with clergy while tackling those concerns in their lives from Jewish perspectives. Taking inspiration from students' own lives and the Jewish tradition, all who sit at the rabbis' table will come to appreciate Jewish life and how each of us approaches our answers to life's "forever questions."
Life of a Jewish Teen: "B" Session
Richard Weintraub's unique class is a practical and realistic exploration of issues relevant to teens, a psycho-spiritual approach to life designed to enhance self-esteem, self-worth and self-love, with a participatory spirit designed to build openness, honesty and trust. We will explore your authentic self, grapple with choices for high school, college and career, unpack issues with parents and siblings, and discuss intimate relationships, fears and finding your purpose in life. Click HERE to read his bio and testimonials from Richard's former students!
Jews and Civic Debate: "B" Session
Jews are no strangers to debates amongst ourselves over any number of controversial (or non-controversial) topics. That spirit of debate extends to how we participate in public discourse in the United States. We will look back into history, and develop expertise about Jewish values present on both sides of contemporary policy debates. This class is designed, although not required, for students who plan to attend the L'Taken trip to Washington, DC.
L'Taken Social Justice Seminar (February 2022) - WAITING LIST ONLY
Travel with Rabbi Rosenstein on a powerful trip to Washington, DC through Reform Judaism's Religious Action Center (RAC), where hundreds of Jewish teens gather to explore their powerful individual and collective voices as Jews to influence policy. Teens learn about public policy issues and the challenges of policy making, they visit museums and monuments, and bond with each other and with Jewish teens from across the country. The trip culminates with a lobbying visit to Capitol Hill where they visit legislators' offices and advocate for policies through the lens of Jewish values. This program is subsidized thanks to a Judea congregant's generosity. He was inspired by his daughter's experience on the trip and wants to make it available to you!
Click for more information from RAC
Teaching Assistants / Madrichim:
Teens can choose to volunteer in a religious school classroom: aid in the activities and experiences, work with small groups, and serve as a role model to younger students. We also welcome madrichim with the knowledge and ability to aid in our Hebrew classes as well.
We are happy to offer you community service hours for your classroom time and ongoing training with our Assistant Director of Education!
Please click here to fill out an application.
JSTY:
Judea Senior Temple Youth (JSTY) allows our dynamic teens to connect and socialize in an informal Jewish environment. All activities and gatherings are designed for teens, by teens! Our JSTY student leaders work with our Assistant Director of Education, Rachel Hershman, to plan various events that connect Judea teens with each other and with their community. For more information about upcoming events, email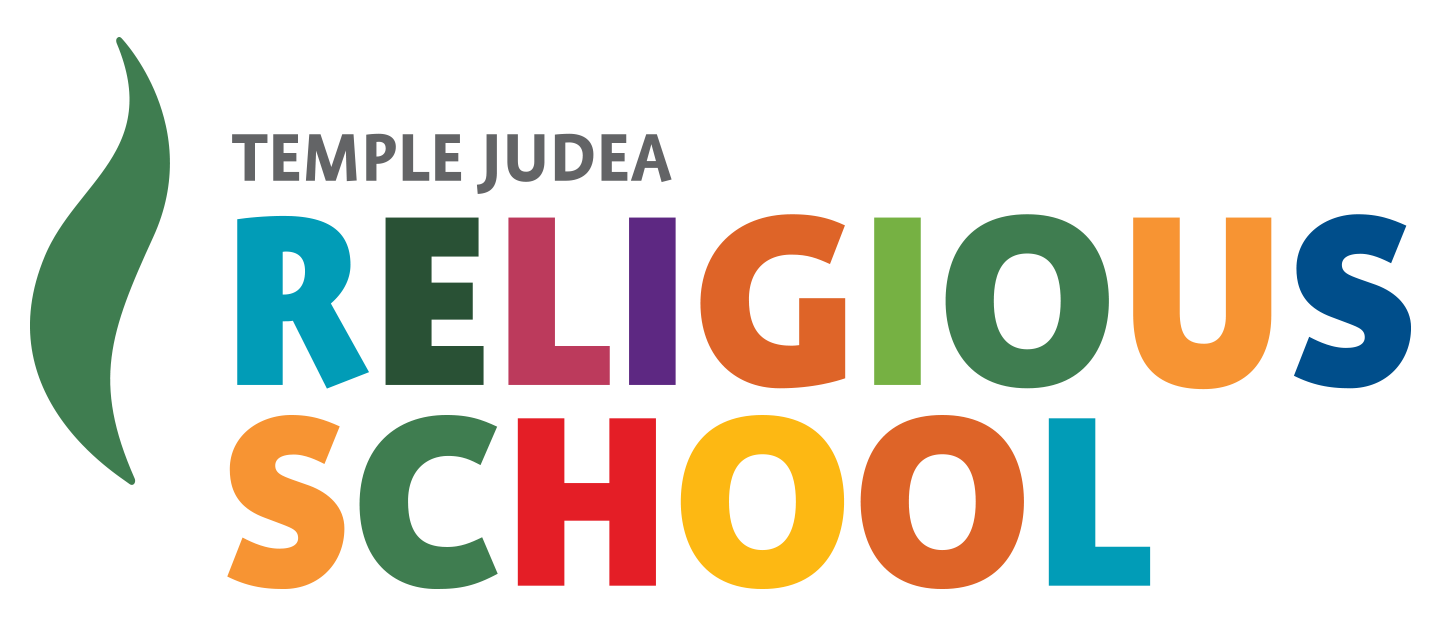 About Religious School | Our Beliefs | Who We Are | Tikkun Olam: Class Values | Calendars | COVID Safety | Religious School: K-6th | Camp Sababa | Hebrew and Prayer Program | Judea Teen Journeys: 7th-12th | NEW 7th Grade | NEW 8th Grade | NEW 9th Grade | NEW 10th Grade | NEW 11th & 12th Grade | Madrichim (Teaching Assistants) | Tuition and Fees | Campership Application | Register Here!