Brotherhood is making things happen! Check out the activities below!
Question, comment... Get involved!
This is your Temple Judea community!
--- UPCOMING EXCITING EVENTS: ---
Brotherhood Meeting - Jan 14th
Join us Tuesday, January 14th at the Temple, 7:30 pm for our monthly meeting! Come & Join the crew - Help in the event planning - Make your presence felt!
For those so inclined, the pre-meeting dinner at SuperWok is at 6:00pm.
Wednesday 12/25: ANNUAL BROTHERHOOD PANCAKE BREAKFAST
It's almost December, so it's time for the annual Brotherhood Pancake Breakfast! It's how we celebrate that "other" winter holiday, the one on December 25. Between 9am-noon -- before you head out to the movies and your favorite Chinese restaurant -- spend the morning at the Temple fressing and schmoozing! $10 at the door ($5 for kids) gets you all you want of of our world-famous pancakes, bagels, fruit, yogurt, juice, coffee and more. Park in the south lot by the ECC (the main lot and the office will be closed) and join us for food and fun!
2019 - 2020 Speaker Series ..... OSCARS Preview Night - Wed, Jan 29th
Oscars experts Nicole Sperling and Glenn Whipp return to fill us in on which films and performers are most likely to take home Oscar gold this season. Wednesday January 29th...Get the info you need to win your Oscars pool! Support this great Brotherhood event -- see you there!
This event is FREE - but please RSVP so we know how many people to expect.. For more info & to RSVP, please CLICK HERE!
Go Go Grandparents Ride Sharing Plan
Still in the early planning stages - but the plan is to provide rides to the Temple for those who are not able to make it on their own. For more detail on this program, refer to the Brotherhood weekly email.
Los Angeles Jewish Symphony -- Violins of Hope
The mission of Violins of Hope is to educate audiences about the Holocaust through music and culture using a collection of violins, violas, and cellos rescued from the Holocaust. The concerts take place between March and April 2020. For more info on scheduling and show highlights, check back for further detail.
--- ON-GOING EVENT REMINDERS: ---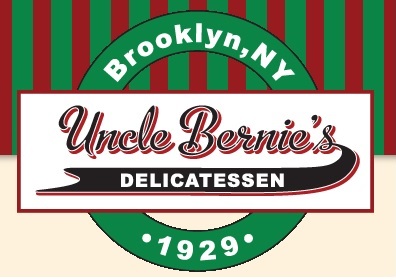 LUNCH BUNCH: Uncle Bernie's
Every other (or so) Monday, 12 noon at Uncle Bernie's. Next chance to schmooze and fress - See the Brotherhood email for latest dates!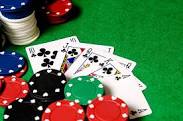 POKER NIGHT:
The last Monday eve of the month - crazy wild times - see the Brotherhood email for the latest dates.
=====================================================
Our Brotherhood:
Temple Judea Brotherhood builds lifelong friendships while giving back to the congregation in myriad ways. We provide scholarships for children, from preschoolers to post B'nai Mitzvah, so they can participate in summer camps, retreats, and other important youth programs.
We work with all Temple Judea auxiliaries and are represented at nearly every temple event. Look for Brotherhood ushers every Friday night at Shabbat services. Each year, we publish the Temple Judea member directory, and provide Yom HaShoah candles for our entire Judea family.
We also arrange social activities, including monthly poker games, and attending baseball, basketball and hockey games with our youth groups. We have put on major events which provide opportunities to network, develop friendships, further connect with the Temple community, and simply enjoy ourselves.
All Temple Judea "brothers" are invited to join our fun-loving, dedicated group. Our monthly meeting is open to all temple men and is held on the second Tuesday evening of every month.
To find out more about our activities, please e-mail us at and we'll put you on our mailing list, or get the name of a Brotherhood representative from the Temple office, (818) 758-3800, for more information.
Join us to experience the personal satisfaction that comes from doing mitzvot for others, making lasting connections, and having fun!
Antony Gluck and Alan Goodstein, Co-Presidents