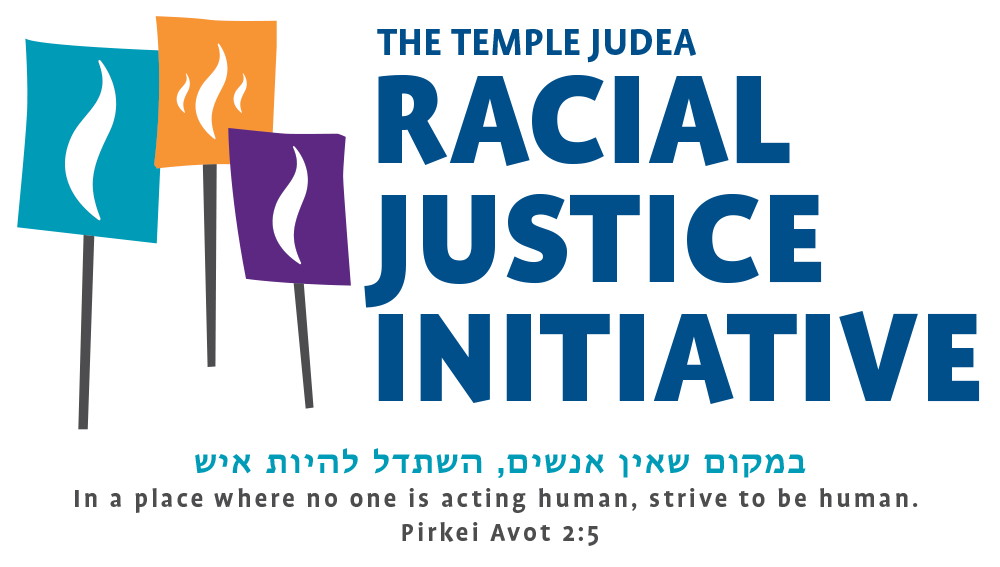 ___________________________________________________________________
~ PANEL DISCUSSION ~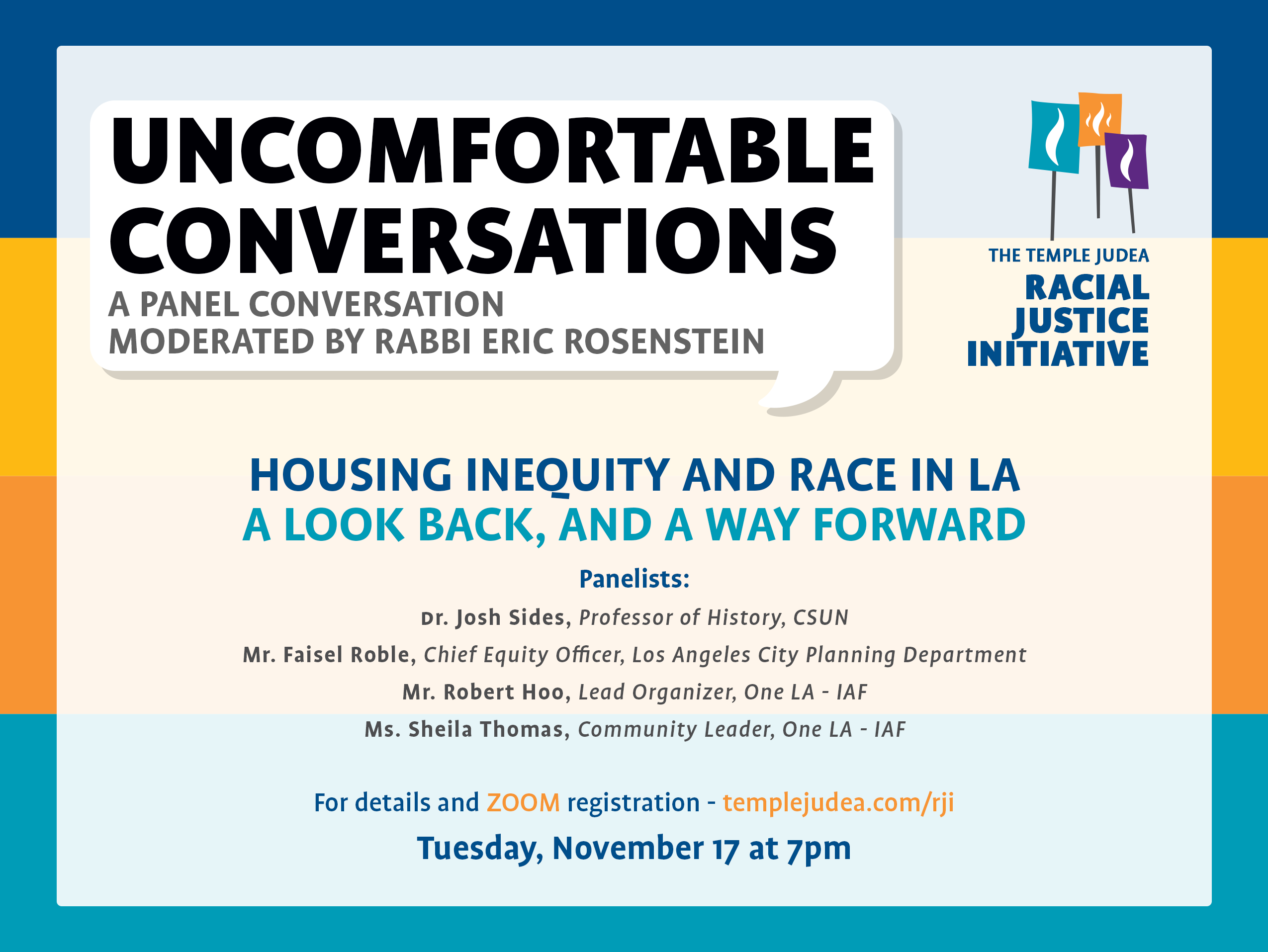 The recent wave of nationwide protests focused our attention on the reality that an individual's race plays a significant role in how a person is treated by society, by government and business policies, and by law enforcement. Historically, racial inequities in housing - availability, affordability, and physical location - have impacted black and other minority communities in Los Angeles. Our panelists bring diverse perspectives: an academic perspective that can speak to historical trends; a governmental perspective that can speak to policy and decision-making; and two activist perspectives that can speak to the ways that citizens advocate their community and city for equity.

Join us and come away with a historical perspective and some concrete ways to change the way we think, speak about, and work to create equity in Los Angeles.
To register and join us, click HERE.
___________________________________________________________________
~ ABOUT RJI ~
The Temple Judea Racial Justice Task Force is committed to bringing diverse points of view together to promote racial equity and racial justice. Our programs encourage active listening while generating transformative ideas, information, and experiences. Members of the Racial Justice Initiative are committed to the work of eliminating policies, practices, attitudes and cultural messages that reinforce inequitable treatment based on race.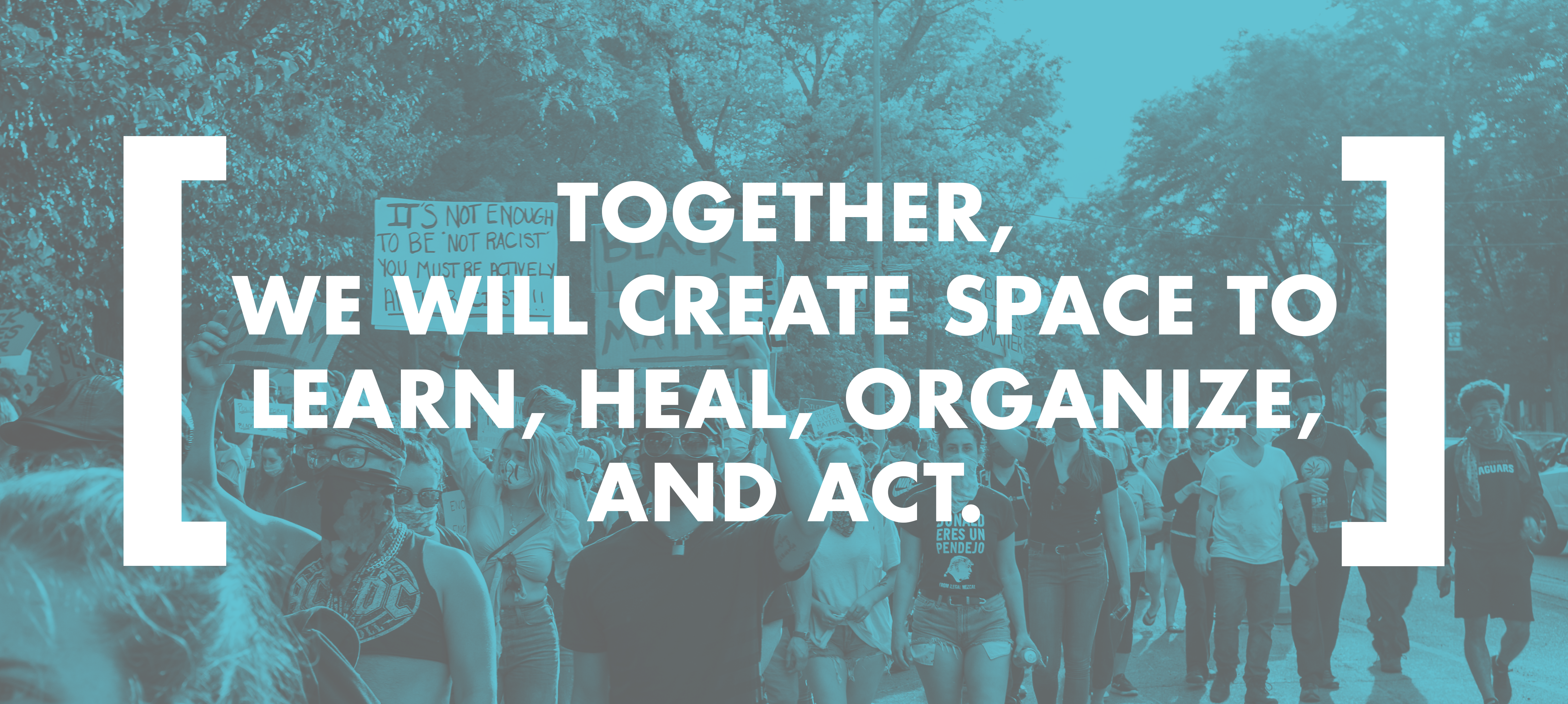 The RJI's pioneer program is Uncomfortable Conversations: An Exploration of Race and Racism, a series of communal discussions centered around selected readings, films and conversations with visiting guests from the greater Los Angeles area. Please see the listings below for upcoming Uncomfortable Conversations and other RJI-sponsored programming.
In addition to our focus on continual learning and open dialogue, RJI is committed to find and create opportunities for Temple Judea members to invest in interrupting racism, bigotry, and prejudice whenever encountered – and towards this end, RJI will seek out such opportunities and communicate them regularly to members of our congregation.
___________________________________________________________________
~ Upcoming TJ RJI Events ~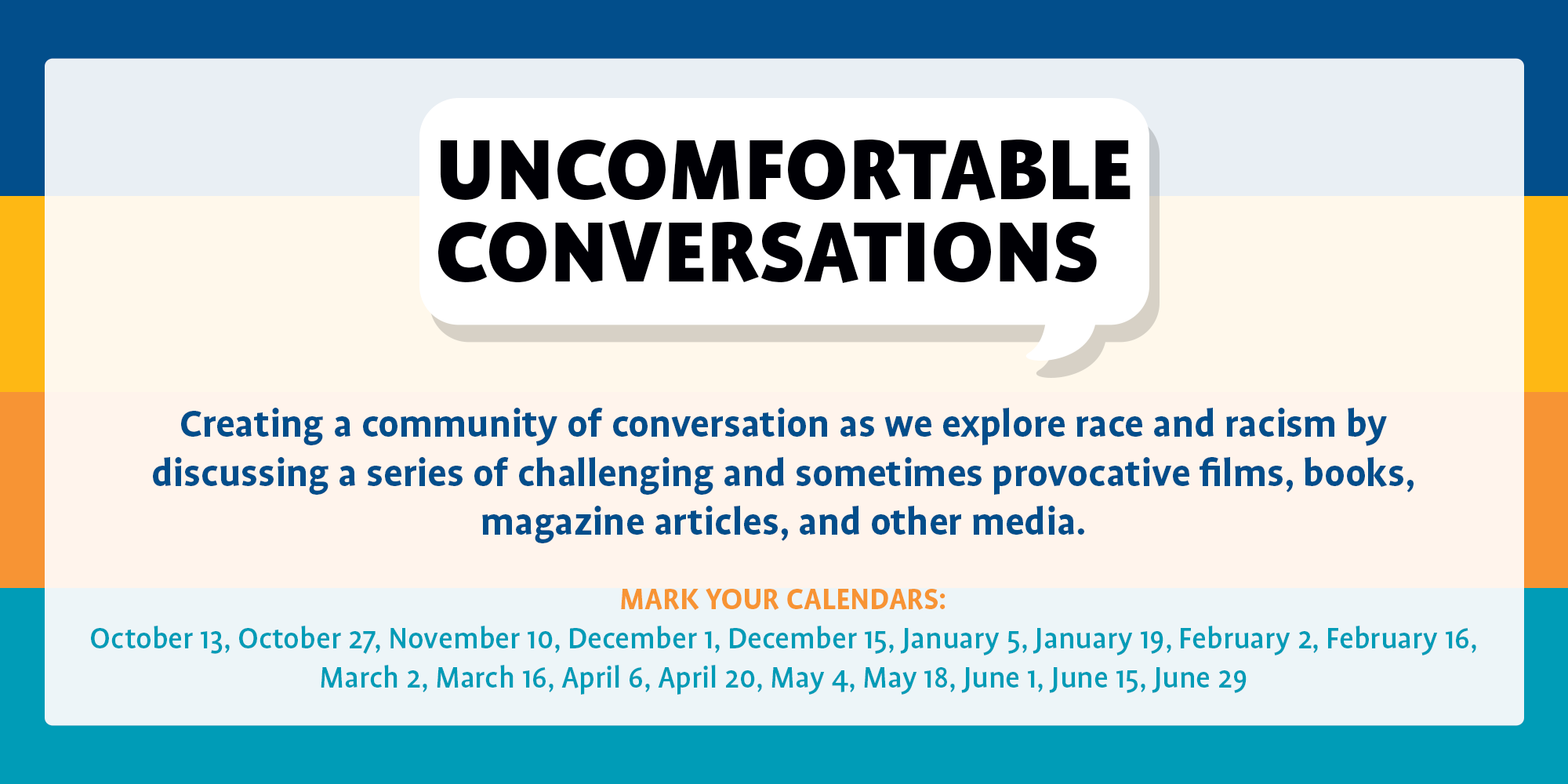 Join us as we discuss the award-winning novel
Americanah
by Chimamanda Ngozi Adichie.
Adichie uses the voice of an immigrant narrator to shine a light on race, class, and belonging in America.
To register and join us, click HERE.

___________________________________________________________________
For more information about the Temple Judea Racial Justice Initiative,
check out the latest Temple Judea RJI newsletter HERE.
RACIAL JUSTICE INITIATIVE NEWSLETTER ARCHIVE
RJI Newsletter October 2020 Issue 2
RJI Newsletter August 2020 Issue 1